Home Rentals
Mara Lee Vacation Rentals - Destin, Florida
Maravilla Vacation Home Rentals
Destin Vacation Homes
Make your vacation reservation today with Mara Lee Vacation Rentals!
Maravilla Beachfront Resort, located in warm and sunny Destin, Florida, features upscale condominiums and gulf-side cottages. A wonderful walk along the pristine beach or a relaxing day at the luxurious swimming pools is the perfect day for everyone! Feel free to keep in shape at the clubhouse's exercise room with walking machines. Snowbirds enjoy the heated pool in the winter. You'll soon agree that the these wonderful vacation rentals have all the comforts of home: fully equipped kitchens, washer and dryer, 3-5 TVs plus DVDs and BBQ grills and more!
Our Maravilla cottages offer 3 – 4 bedrooms and can accommodate up to 8-10 guests.
Maravilla Vacation Home Rentals
Our vacation homes have full use of all Maravilla resort facilities which include:
Beach access
2 community pools (1 heated)
Jacuzzi
2.5 acres of private beach
Club house with exercise room
2 tennis courts
Shuffleboard
BBQ grills
High speed wireless Internet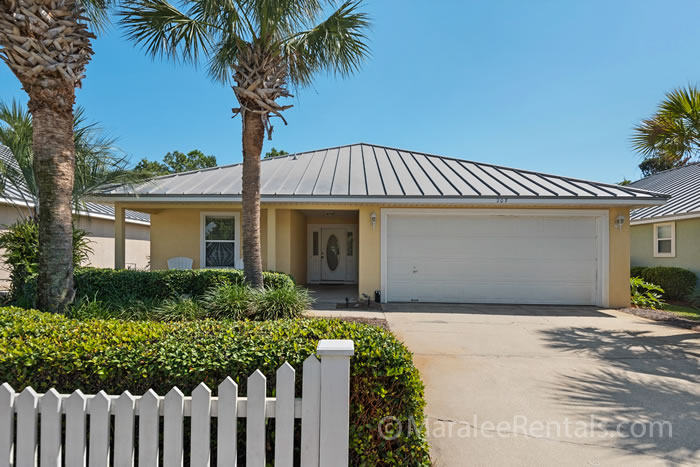 Maravilla Resort Vacation Home
Miramar Beach, FL
1635 sq. ft. Gulf Side home
4 Bedrooms, 2 Baths, Sleeps up to 10
1 king, 2 queens, 2 twins, 1 queen sofa bed
Double car garage
Allergy sensitive unit: no smoking and no pets
Fully equipped kitchen
High speed wireless Internet
Air conditioning
Washer/dryer
Linens/towels
Cable TV (5)
Blue Ray (2)
DVD (3)
Phone
Patio with yard
Gas Grill
Complimentary in season beach chairs and umbrella service
Sorry, no vacationing students (must be 25 years old to rent)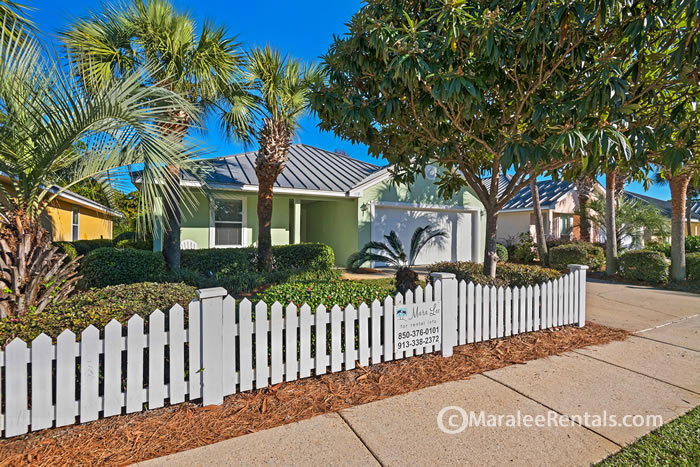 Maravilla Resort Vacation Home
Miramar Beach, FL
1635 sq. ft. Gulf Side home
4 Bedrooms, 2 Baths, Sleeps up to 10
1 king, 2 queens, 2 twins, 1 queen sofa bed
Double car garage
Allergy sensitive unit: no smoking and no pets
Fully equipped kitchen
High speed wireless Internet
Air conditioning
Washer/dryer
Linens/towels
Cable TV (5)
DVD (3)
Phone
Patio with yard
Gas Grill
Complimentary in season beach chairs and umbrella service
Sorry, no vacationing students (must be 25 years old to rent)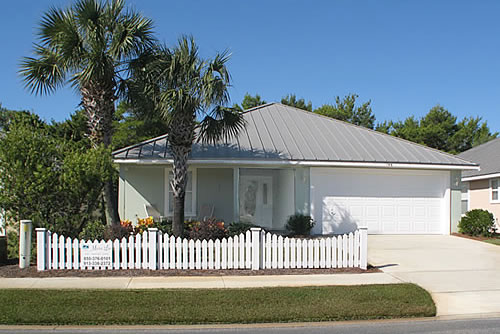 Maravilla Resort Vacation Home
Miramar Beach, FL
1635 sq. ft. Gulf Side home
4 Bedrooms, 2 Baths, Sleeps up to 8
1 king, 2 queens, 2 twins,
Double car garage
Allergy sensitive unit: no smoking and no pets
Fully equipped kitchen
High speed wireless Internet
Air conditioning
Washer/dryer
Linens/towels
Cable TV (5)
Blue Ray (1)
DVD (1)
Phone
Patio with yard
Gas Grill
Complimentary in season beach chairs and umbrella service
Sorry, no vacationing students (must be 25 years old to rent)