Miramar Beach
Mara Lee Vacation Rentals - Destin, Florida
Water Activities
Water Activities at Maravilla Resort
The beach at Maravilla Resort is the perfect place to enjoy water activities with your family! Catch the curl of the wave on your boogie board, adventure out in the ocean on a kayak or paddle board or cast your fishing line from the shore!
Team up for a lively game of sand volley ball or bocce ball! Bring the kids to the beach to play in the surf, build sandcastles and chase sandpipers. See pelicans and dolphins!
At night, come to the beach and let the kids chase little sand crabs with a flashlight. OOOEEEE!
Destin Florida Water Activities
Water Park in Destin
Splish! Splash! For the time of your life! Waterslides, wave pool and river offer an exciting day for the whole family!
Big Kahuna's Water Park
1007 US Highway 98, Destin, Florida.
850.837.8319
Parasailing at Destin Harbor
If you always wanted to soar above the emerald green waters by parasailing, then don't go home without a ride in the sky!
Just Chute Me Parasailing
500 Harbor Blvd., Destin, FL
850.650.4630
Wave Runners at Destin Harbor
For thrills of a lifetime, navigate the ocean on a wave runner! Lots and Lots of fun!
Boogies Water Sports
13 Harbor Blvd., Destin, FL
850.654.4497
Pirate Ship Cruise at Destin Harbor
It's a pirate's life for young and old! Lots of entertainment with the crew in hope to find treasure!
Buccaneer Pirate Cruise
100 Harbor Blvd., Destin, FL
850.269.0896
Dolphin Cruise and Sunset Cruise at Destin Harbor
Dolphins are among the most beloved sea life mammals! Come along on a dolphin cruise or sunset cruise in search of dolphin pods who will win your heart with their chirping and squealing! Free beer, wine and soft drinks.
Sea Blaster Dolphin Cruise
60G Harbor Blvd., Destin, FL
850.654.6888
Ready to Book...Have Question?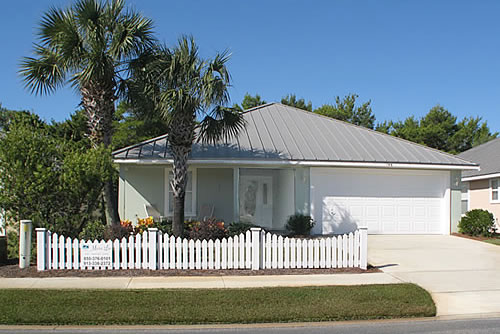 4 bedrooms, 2 baths, sleeps up to 8, double car garage / single size available to guests.
Learn More >>